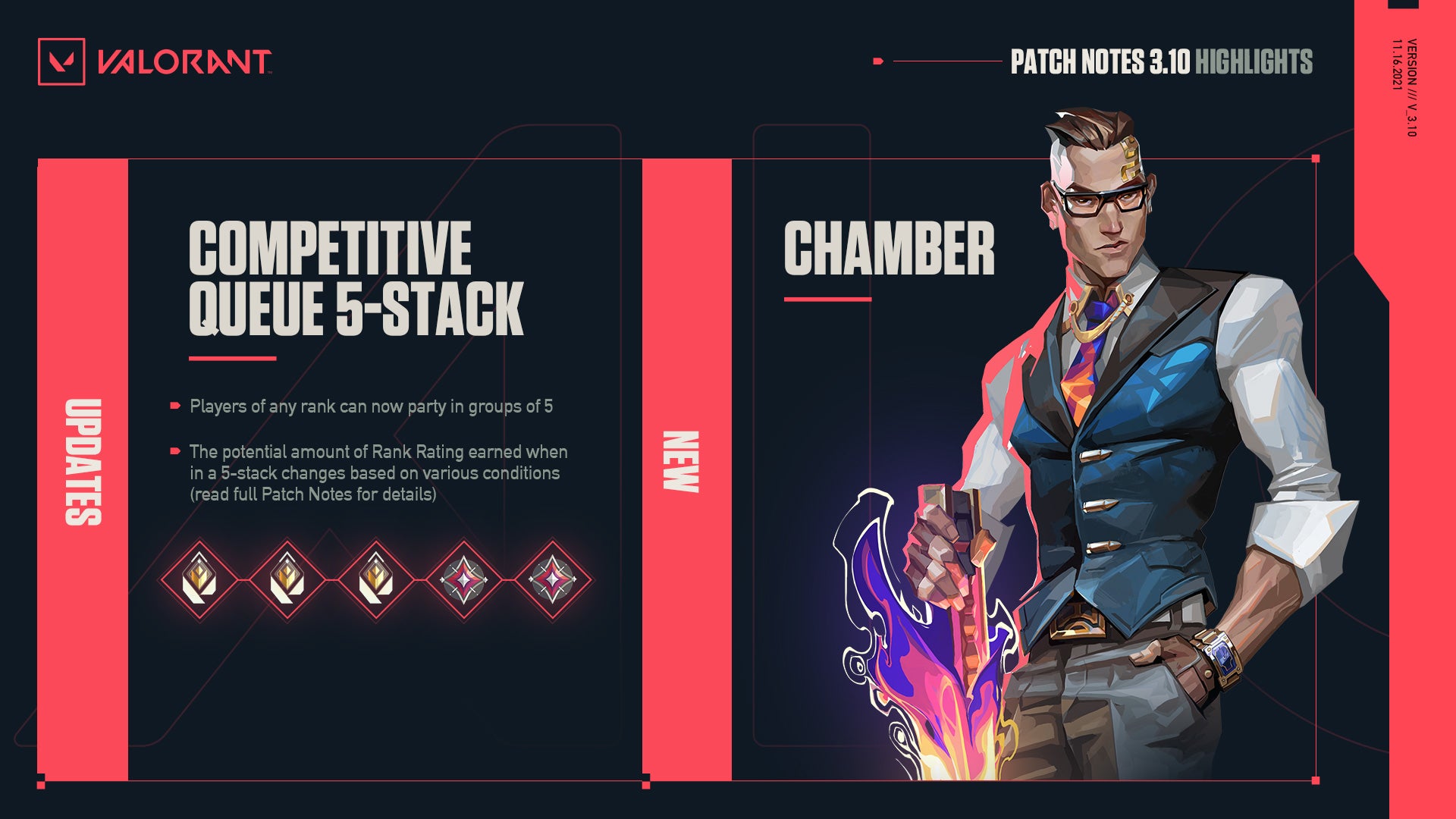 Bonjour! Today, Valorant is getting a brand new agent added to the cast as part of patch 3.10. They're called Chamber, a french weapons designer, is the seventeenth character to be playable in-game. This comes with the Undercity Nights chapter of content drops with Riot Game's gigantic Arcane campaign, which has led to new cosmetics and in-game content across Riot's catalogue of titles.
Chamber is a Sentinel character with an array of defensive abilities that play around with his background as a creator of fancy guns. These abilities are as follows:
Chamber is not coming to Valorant alone, there's also the new competitive 5v5 queue that lets players of any rank team up and strive to win some games as a squad. Riot's justification for adding this is their goal to reduce smurfing – the practice of higher rank players creating low rank accounts.