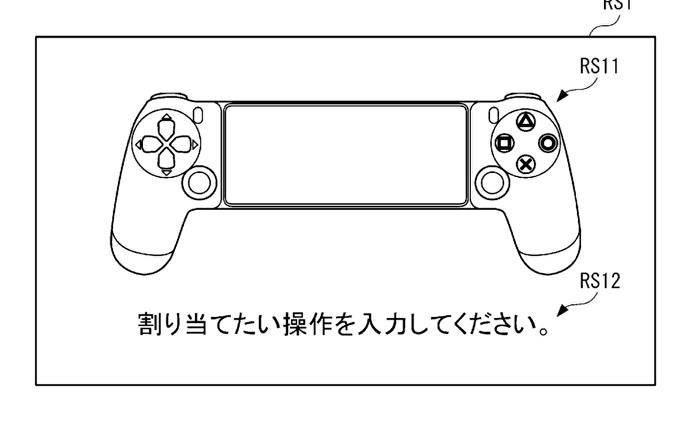 It looks like Sony has patented a new PlayStation-style controller for use with your mobile device.
Per VGC, a patent was recently filed by Sony Interactive Entertainment's Japanese branch, and the document details hardware that would fit onto either side of your device, using its screen as the display in the middle. It sort of looks a bit like a Nintendo Switch, or the Backbone One that's been so popular with iPhone users.
The patent suggests Sony is looking at a DualShock-inspired design, rather than something based on the PS5's DualSense. The design is made up of "a left side grip portion and a right side grip portion gripped by the left and right hands of the user". In the middle, and not shown in the technical drawings, the two grips will be connected by "a shaft portion that can be tilted by the user, and detect the tilting direction and tilting amount of the shaft portion" – likely enabling gyroscopic features in mobile apps.