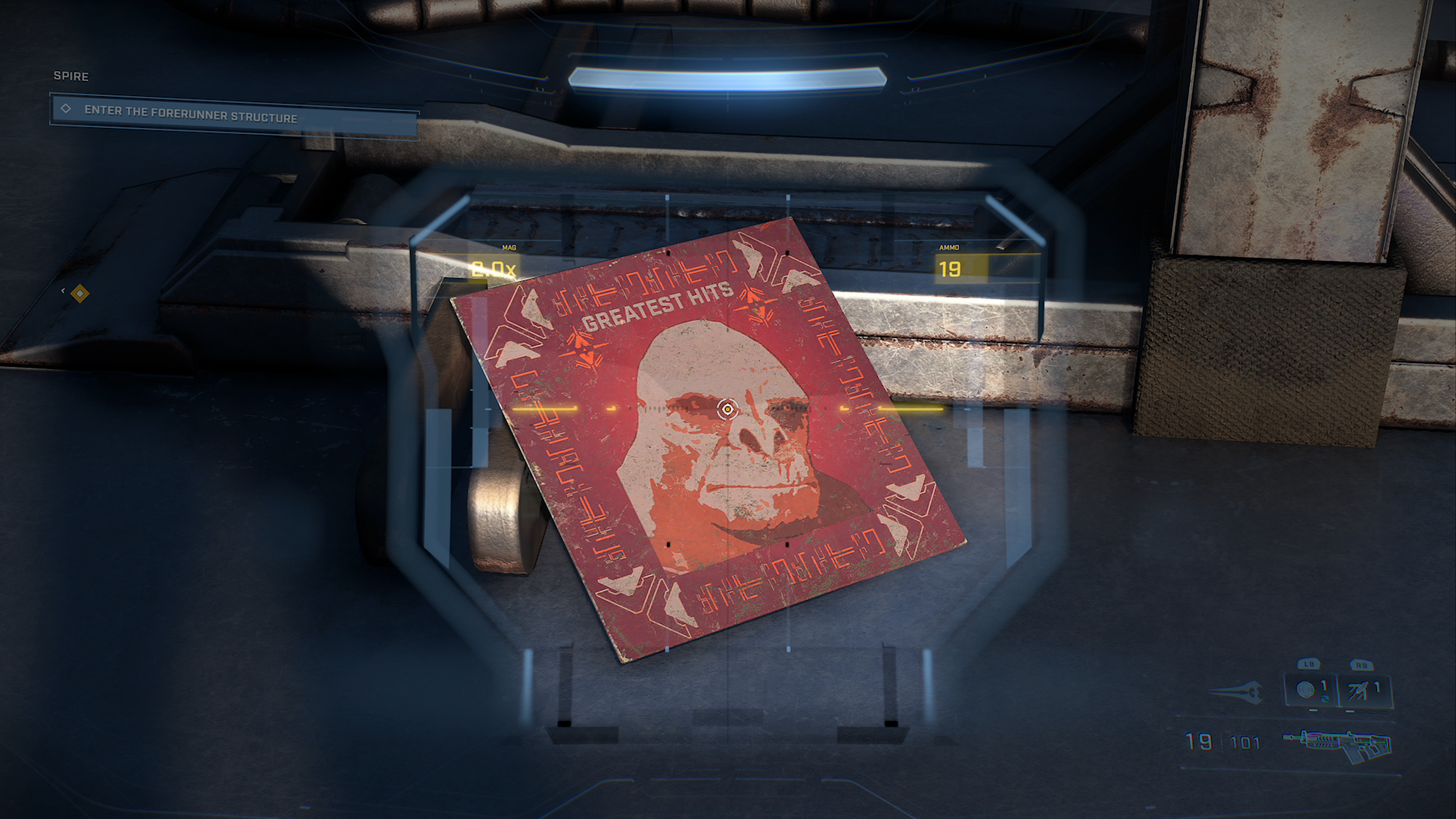 Who is the most famous Halo character? Well, we all know that Halo is really the story of the Master Chief and Cortana. The Arbiter is pretty important, too – and he's particularly cool. But, for a few months on the internet, the most famous Halo character was of course Craig – the Brute whose face was a lightning rod that arguably caused the game to be delayed by a year.
It'd be easy to understand why Craig's face might be a point of particular pain to developers at 343 Industries – and you wouldn't be surprised if he was entirely removed from the game. But no! The Halo Infinite development team clearly has a sense of humor about the whole affair – and so they really have made Craig famous.
Hidden away on the top of a particularly tall building on the Zeta Halo open world is what appears to be a vinyl record – a Greatest Hits album adorned with the image of its star – Craig, the much-memed Brute.