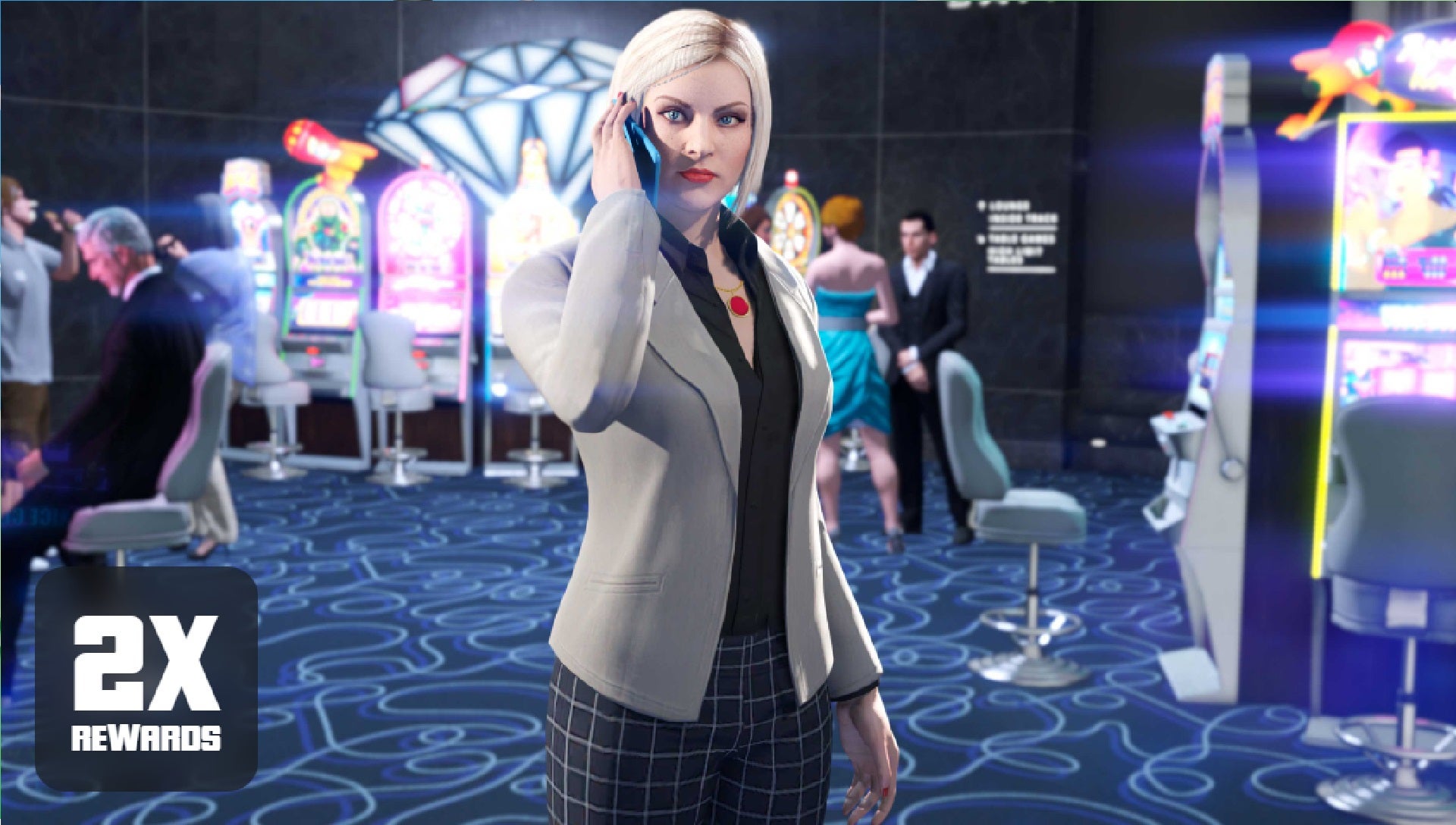 It's that time once again GTA Online players! We've got a look at the latest weekly event taking place in Rockstar Games' online crime sandbox. This time around, it's a good time to test your luck as we're heading back to the Diamond Casino for a vast selection of GTA$ and RP boosts.
The main draw is that players who complete The Diamond Casino Heist's Finale anytime between November 18 and November 24 will get their hands on the Red "The Diamond" Classic Tee, free as a bonus cosmetics if you log in shortly following December 2. You can also grab a free Bugstars Burrito from the Warstock Cash & Carry store this week, so be sure and grab this unique set of wheels while you can.
If you want some major cash and RP rewards this week, there's a X2 modifier on Casino Work Missions and Casino Story Missions. To take these tasks up, you'll need the master penthouse at the casino. Once you do you can call Ms Baker or head to her office to complete the Casino work and story missions.