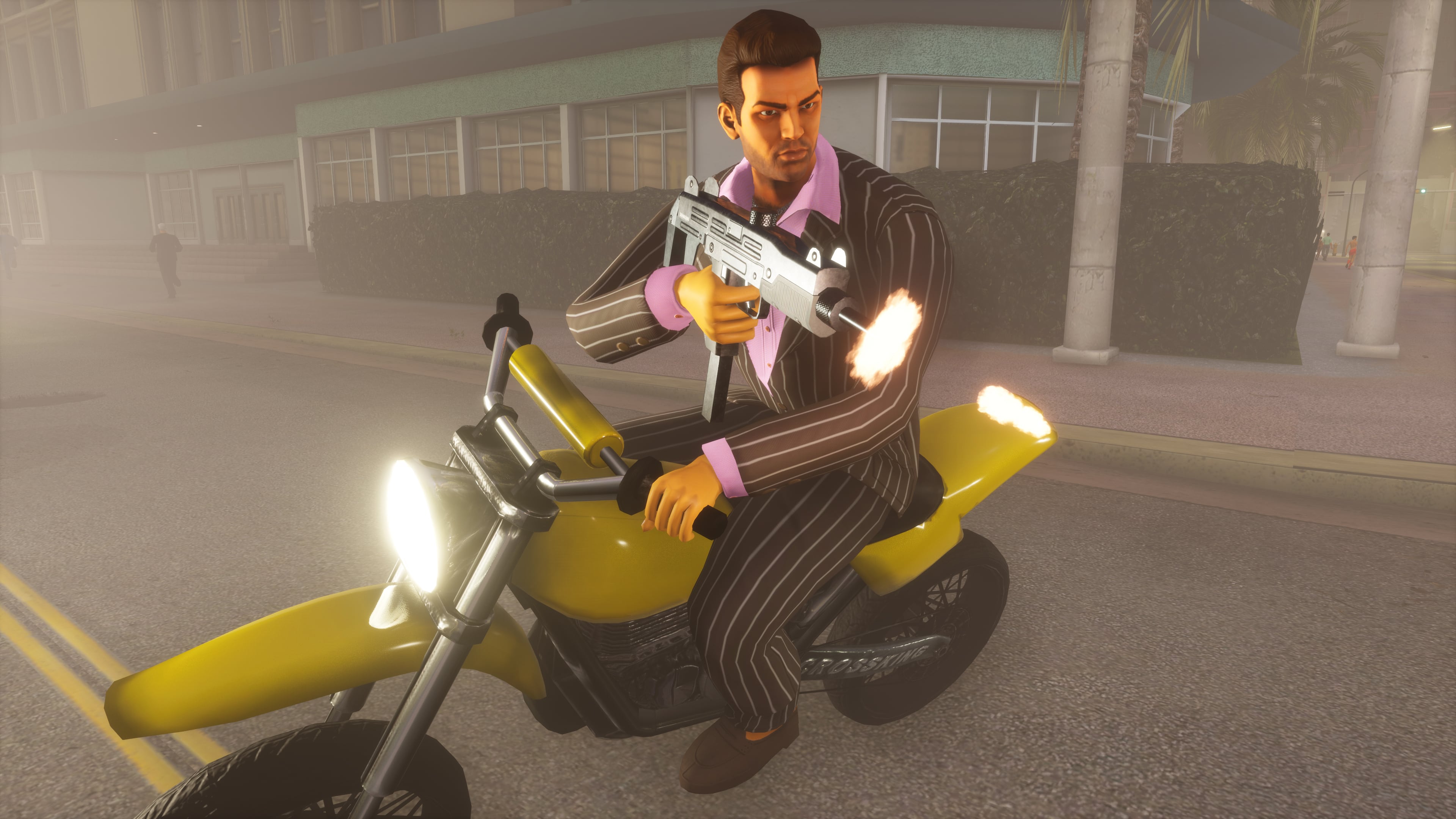 Rockstar has released the first GTA: Trilogy – The Definitive Edition title update.
It's a decent-sized patch too, and fixes multiple localization issues, instances of missing or misaligned collision, and more in all three games.
With GTA 3, issues with blurry camera cuts and transitions during cutscenes have been addressed, some failing missions were fixed, Claude will no longer float in the air because that's just not how things work, and the game should no longer crash after getting in your car upon completing Triad War.