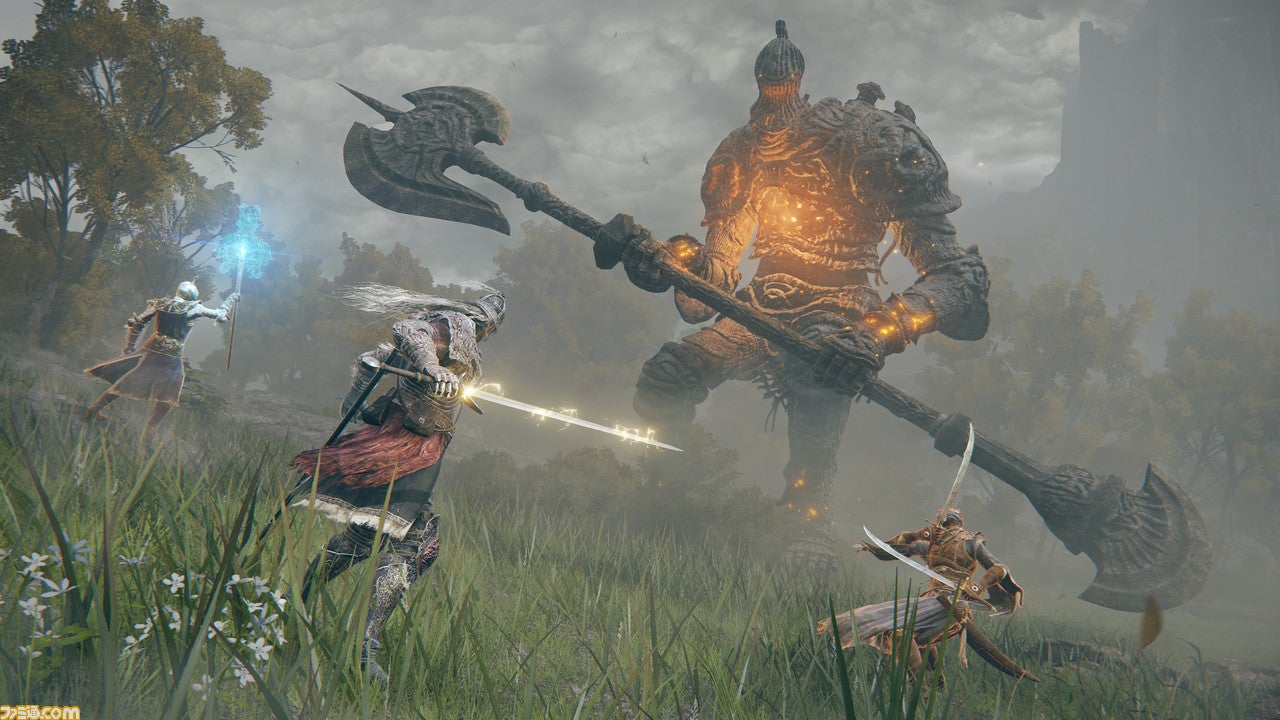 Publisher Bandai Namco and developer FromSoftware have released a new story trailer for Elden Ring that gives us a little more insight into just how bloody screwed the universe really is.
Before the trailer debuted at this year's Game Awards showcase, an actual anamatronic Pot Boy appeared – for some reason – to give the Doritos Pope himself, Geoff Keighley, some notes about the game's latest trailer. What followed was an existential, grim look at the grimdark world of Elden Ring. We've embedded it below, for your convinience.
"What could the demigods ever hope to win by warring?" asks a woman, seemingly with too many hands. Then we see some characters going at it, in an aggressive manner you'd expect from the doomed denizens of a From Software game.