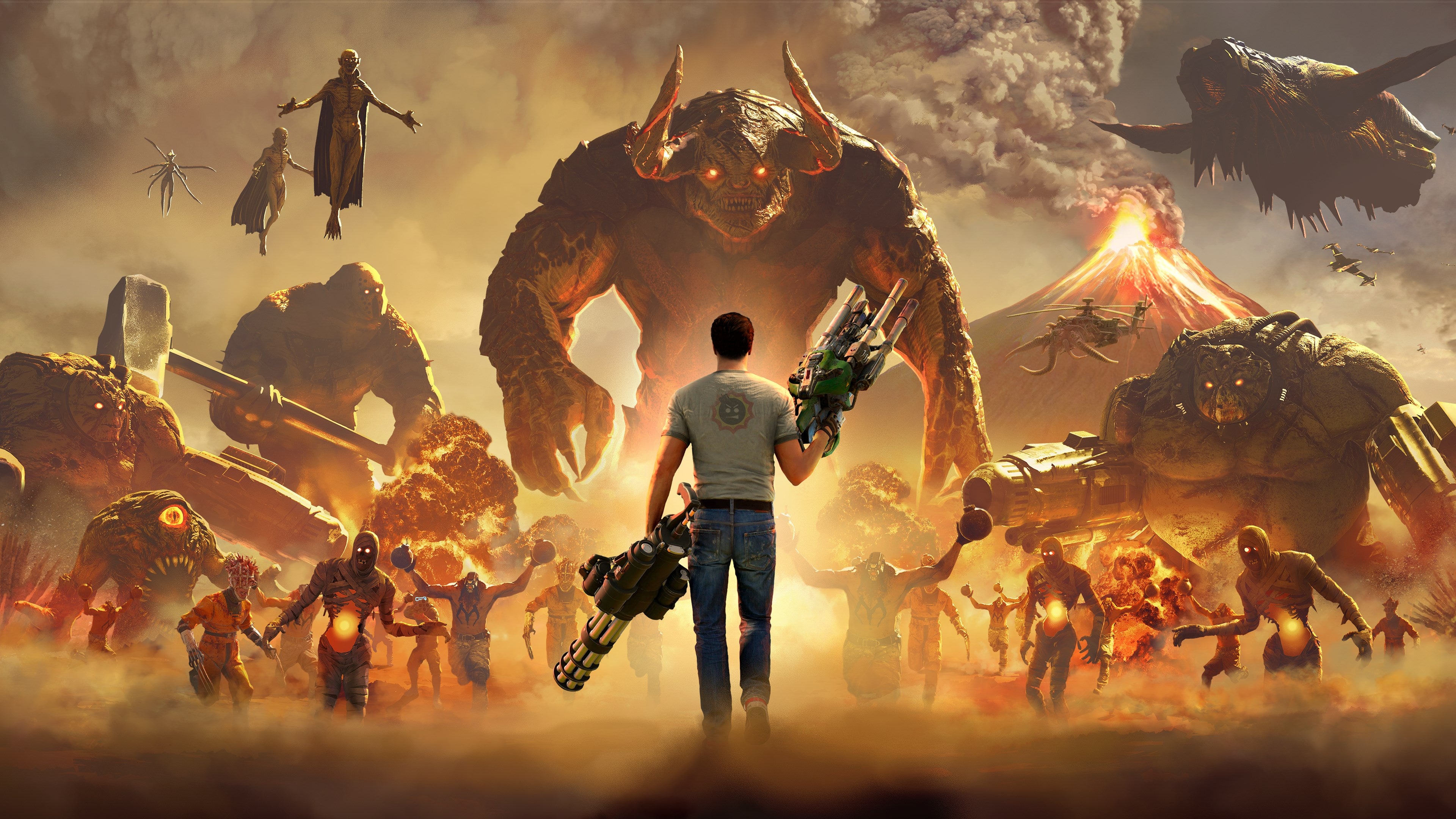 Another week, another surprise launch on Xbox Game Pass! This time, it's Serious Sam 4 from Croteam and Devolver Digital. You'll play as the last remaining resistance to an extra-terrestrial invasion, leading the Earth Defence Force as Sam "Serious" Stone and his heavily-armed squad of misfit commandos.
The game is a day one launch on Game Pass, arriving without that much fanfare, but then neither did some of Xbox Game Pass's most recent arrivals either (most notably Townscaper and Generation Zero).
What's notable about the launch of Serious Sam 4 is that it's only available via Game Pass on Xbox Series X/S – there's no listing for the game on Xbox One via the official Microsoft Store. You can still play it on PC, though. If you want to buy the game, it'll set you back $39.99.