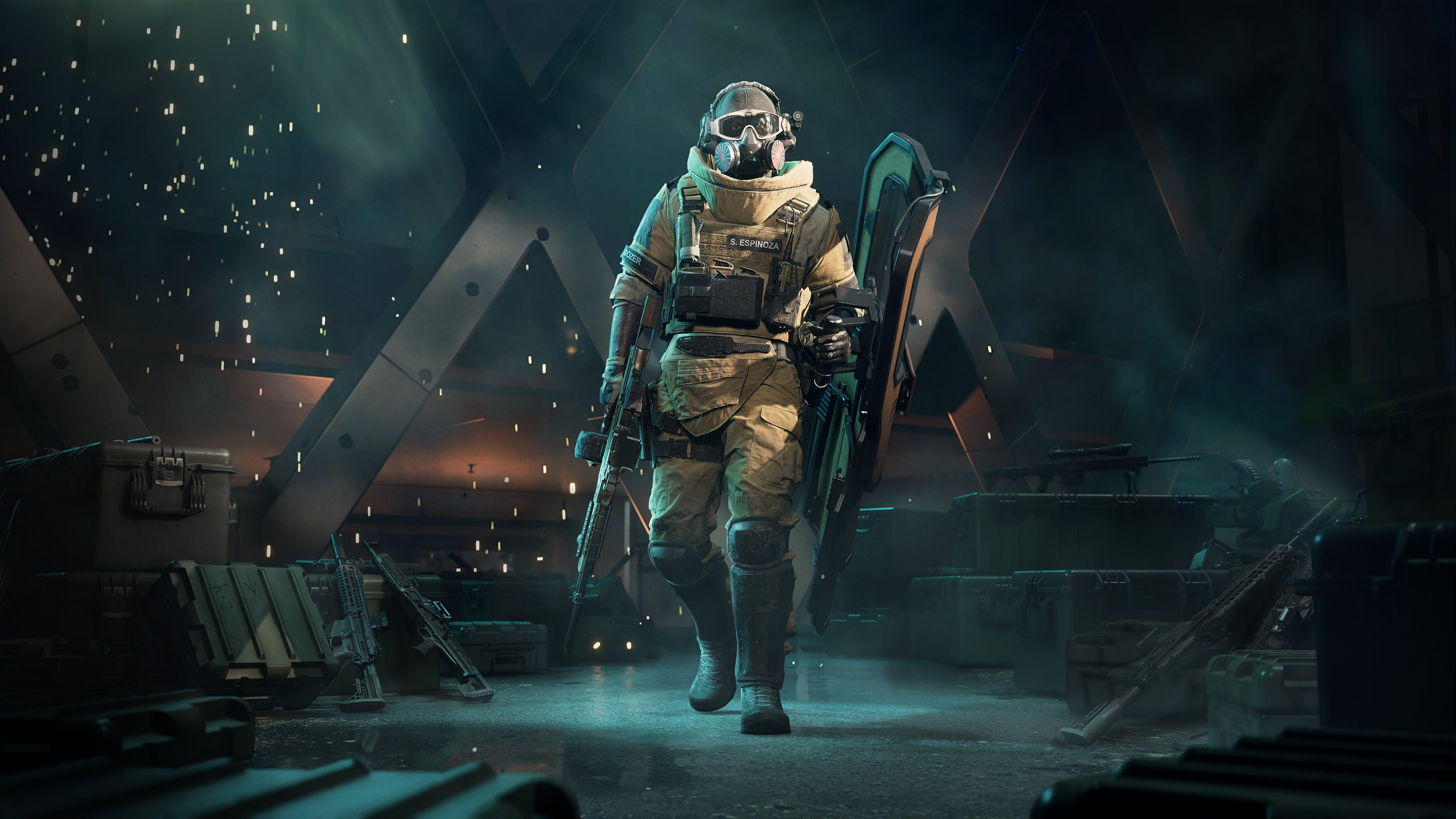 Early Battlefield 2042 adopters, the ones playing since last Friday, have reported yet another thing that's not working as intended in the game. Santiago "Dozer" Espinoza, the Specialist who carries a shield, can – with the right setup – use it to glitch through walls.
Reddit user I_W_H_B_Y_D discovered this bizarre exploit. In their video below, you can see it being replicated on a number of maps. In short, the glitch lets you clip through solid walls (including those around elevator shafts) by lowering your in-game graphics settings.
This isn't the first time Battlefield 2042 has had trouble with Dozer's shield. DICE actually disabled the shield altogether for a couple of days while it worked on fixing a different problem.