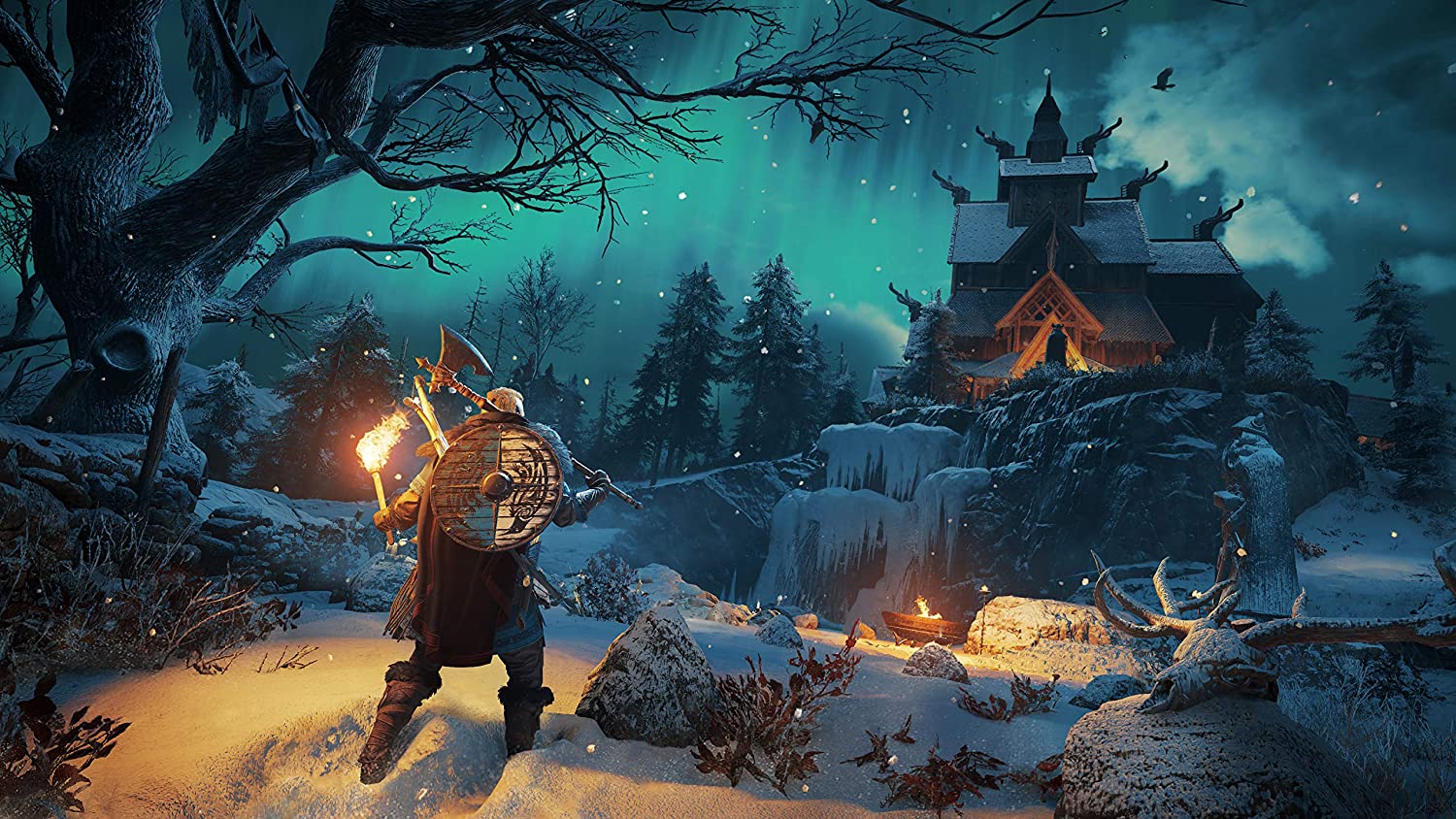 It's frankly a miracle you can fit most of England and a large swathe of Scandinavia onto a hard drive in the first place, even if it does take up a massive load of space. But if you're concerned that Ubisoft's latest viking saga, Assassin's Creed Valhalla, is occupying too much space on your disk, there's some good news ahead.
Ahead of title update 1.4.1, Ubisoft has warned anyone that wants to keep playing Assassin's Creed Valhalla that they will need a complete reinstall to ensure the game works correctly from here on out. The upside? The whole thing will take up less space as a result.
As per a new post over on the Ubisoft forum, the publisher noted that you can expect to re-download an approximate download of 78GB on PC, 67GB on PS4, 40GB on PS5, 62GB on Xbox One, and 71GB on Xbox Series X/S.