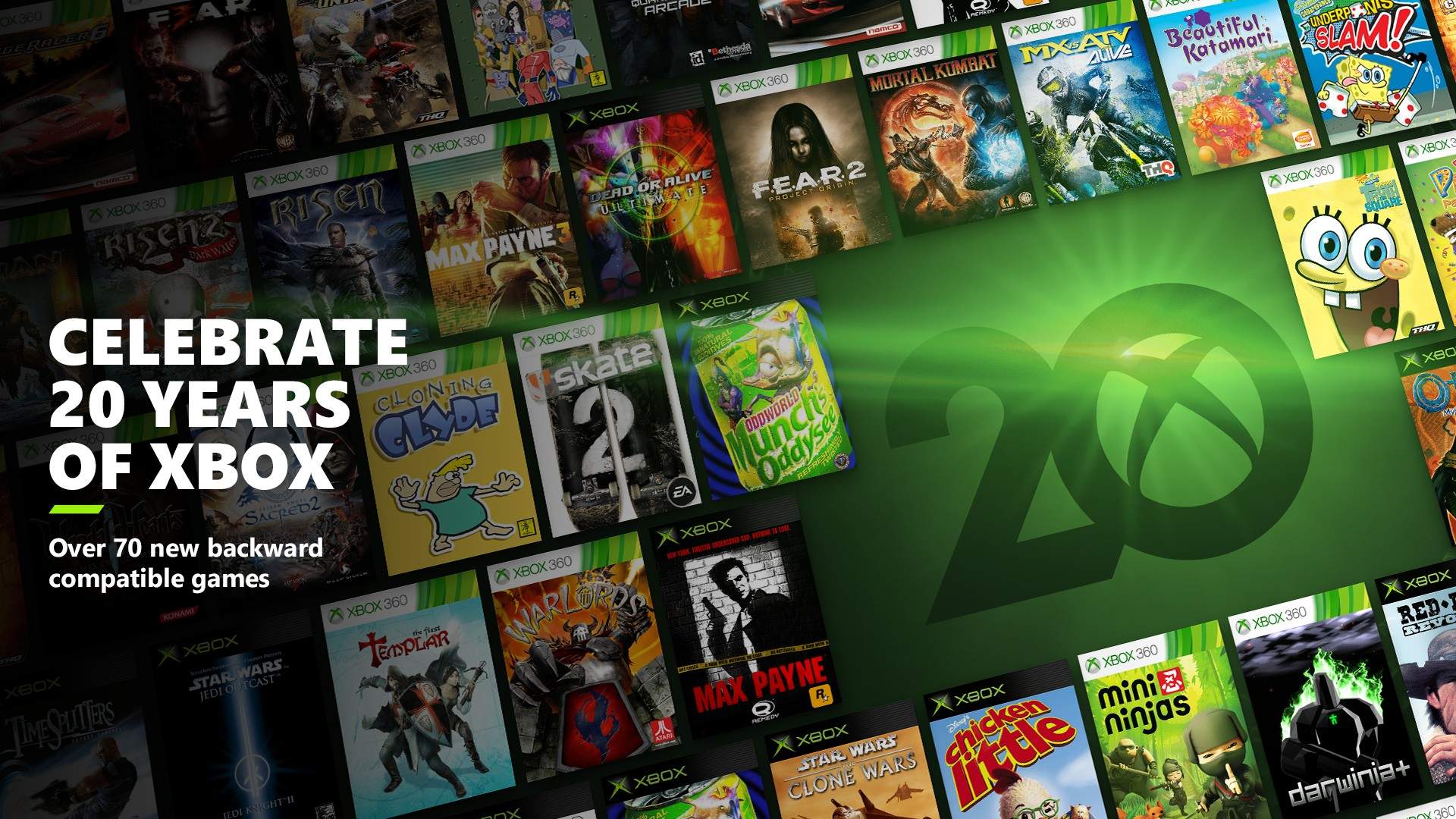 To celebrate 20 years of Xbox, Microsoft announced during its celeratory livestream that it would be adding a bumper 76 new games to the backward compatibility library today, November 15.
Highlights from the massive list include the entirety of the Max Payne series, all of the FEAR series, Timesplitters 2 and Future Imperfect, Skate 2, Dead or Alive Ultimate, 50 Cent: Blood on teh Sand, and Star Wars Jedi Knight II.
Every game in the list, which you can see in full below, will benefit from Auto HDR. Additionally, original Xbox games are granted a 4x resolution increase on Xbox Series X and Xbox One X (with a still impressive 3x increase on Xbox Series S) and and a 2x resolution boost on Xbox One and One S.